Kexxel Group: Renowned Sustainability Expert Peter McAteer Guides Business Leaders at Successful Sustainability Masterclass in Kuala Lumpur and Dubai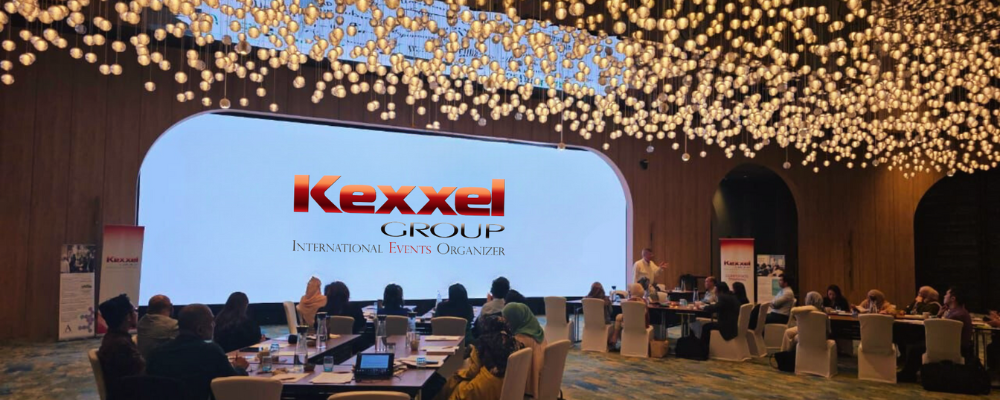 Kexxel Group, a trailblazing provider of business events and corporate training, successfully conducted its highly anticipated Sustainability by Design Masterclass in Kuala Lumpur. The two-day intensive training program took place on 8 – 9 May 2023 in Kuala Lumpur and 15 – 16 May 2023 in Dubai. The event attracted a diverse group of industry leaders and professionals eager to gain valuable insights into Environmental, Social, and Governance (ESG) considerations.
Led by renowned sustainability expert Peter McAteer, the masterclass provided participants with a comprehensive understanding of integrating ESG principles into their business strategy, operations, and innovation processes. Through engaging discussions, practical case studies, and interactive exercises, attendees discovered actionable strategies for designing sustainable organisations that drive long-term value for all stakeholders.

Visit our Facebook page to access more images and event information:
The event shed light on "ESG Principles of Designing a Sustainable Organisation." Participants explored how to navigate the ESG reporting economy, connect ESG-related issues, and leverage sustainable business models to achieve organisational sustainability.
Throughout the masterclass, attendees had the opportunity to network with like-minded professionals, sharing insights and best practices in the sustainability space. The event fostered a collaborative environment that encouraged participants to collaborate and learn from one another.
If you missed out on this masterclass, we have another exciting event that might pique your interest. Mark your calendars for the upcoming ESG Evolve 2023 Conference and Exhibition, taking place from 21 to 23 November in Kuala Lumpur. This event is dedicated to exploring the transformative power of innovations for businesses. Gain valuable insights from industry experts, connect with like-minded professionals, and discover the latest trends and best practices in the ESG landscape. Don't miss out on this opportunity to stay ahead of the curve.
Click here to find out more and secure your spot at ESG Evolve 2023: https://kexxel.com/event/esg-evolve-2023-conference-and-exhibition/details

Here are some of the testimonials from our attendees:
"Great sharing on an important subject to bring up my organisation to a higher level.Well done to the Organisers as well. Please keep me updated on similar subject in future!" Khartini Johari, Head of Integrity & Risk Management Unit, Sarawak Economic Development Corporation
"Peter McAteer is very knowledgeable and has vast experience in ESG. I truly enjoyed the way he conducted the training, especially the exercises that we used during discussions." Azua Kamarudin, Group Chief Corporate Officer, Damansara Holdings Berhad
"Peter is very enthusiastic when sharing his knowledge and experience on Sustainability in various industry sectors. The organisers Kexxel Group were very efficient in providing materials and information about the training course!" Azyan Binti Abdullah, Syarikat SESCO Berhad
"Peter is a subject matter expert on ESG. He is able to address questions raised by the audience and articulate his answers clearly. Kudos to the Organisers, Kexxel Group for organising the latest hottest topic in the market" Mohd Farid Bin Othman, Head of Risk, QBE Insurance (Malaysia) Berhad
"A SME on sustainability; Peter Mcateer is the go-to person if you would like to learn about advanced knowledge in this domain." Mohd Firdaus Ibrahim, Sarawak Energy
===
We also can conduct an In-House Training in your own company for this topic or any other topic of interest. All you need to do is just to drop us an email at iht@kexxel.com!

Contact:
Suraya Ismail
Project Manager International Events,
Kexxel Group
T: +603 2282 1688
E: suraya@kexxel.com.my

ABOUT KEXXEL GROUP
Pioneering business events in live and virtual spaces, we provide advanced technological platforms for global professionals to meet, learn and network. A leading business intelligence company, we deliver top-flight learning and networking opportunities to Blue Chip Companies in Asia, and the Middle East via international business conferences and corporate training.